In this section of our website we provide an overview of the major slots software providers for the online industry which is comprised of a few major companies that power various online casinos. The online slots market is generally dominated by a few major providers who develop new slots games in house and then license them out to different casino operators to use for their websites. Contrary to physical slots, online slots rely heavily on complex computer programming coupled with excellent graphics and features including bonus rounds, jackpots and interactive features. Below we've provided some information on the main companies in the online industry.

Real Time Gaming is one of the oldest casino software providers in the industry established in 1998 and based in the Netherland Antilles. The software currently powers hundreds of popular online casinos including sites like Casino Titan, Win Palace, Club World Casino, Aladdin's Gold and many more. Known for accepting all US casino players, RTG has grown exponentially over the past four years and continues to be at the forefront of online gaming development. In terms of slots, the software provider is known for developing some of the best video slots in the market with interactive bonus features and huge jackpots for players. Overall, Real Time Gaming is one of the most trusted and innovate slots developers in the online market.

Microgaming is another huge name when it comes to slot software since the group has developed the largest number of online slots games in the world with hundreds of different machines available. Microgaming was founded in 1994 in the Netherland Antilles making it the oldest online casino software provider in the world. Since its inception Microgaming has strived to be the leading developer in the online gaming industry and they've succeeded at this goal with the widest selection of games and jackpots available. in 2006, the group boasted over $200,000,000 in paid progressive jackpots with over 5,675 winners to date. This staggering amount of money is a testament to the popularity of Microgaming's progressive slots games which are a favourite amongst casino players from all over the world. Prior to 2006, Microgaming did indeed accept US players however now focuses mainly on the European and Canadian markets with casinos like Casino Action, Casino Classic and Captain Cooks Casino.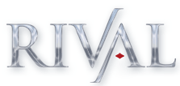 Rival Gaming is a relatively new software provider that was launched in early 2008 to focus on the North American market. The software provider choose to focus almost exclusively on slot machines (although they do offer table games) which made them an instant hit with slots players around the world. Know for exciting and value added slot games, Rivals group of casinos has experience moderate success with brands like This Is Vegas Casino and Cocoa Casino leading the way. This casino group does accept US players and basically everyone from around the world accept Canadian players since some of its operations are based in Canada. On the slots side of things, players will find a good selection of video slots that offer excellent jackpots and bonus rounds. The only downside to this provider is that they aren't equipped for large depositing players and are geared towards casual slots players who are looking to play for enjoyment rather than big stakes.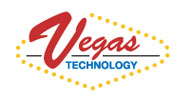 Vegas Technology is one of the best slots software providers in the market and was originally started in 1996 under the name Odds On, which was later changed to Vegas Technology. The company is headquartered in Antigua and Barbados and although it does accept US players the group has restricted Canadian players from gaming since there are limited operations based in Canada. Vegas Technology software powers popular casinos like Millionaire Casino, VIP Slots, SuperSlots and a number of other sites that all accept US players. Vegas Technology is perhaps best known for a wide range of video slots and progressive slots that offer players detailed graphics and a really entertaining experience. In recent years, the software has become increasingly popular amongst players and it's expected that this group will launch a number of new online casinos in the coming years to offer new brands to its players.

IGT software, also commonly referred to as International Gaming Technology is the largest slots manufacturer in the world and provides development of both physical slot machines and online slots found in thousands of casinos worldwide. Perhaps the most unique feature about IGT that has made it become one of the most popular brands is the fact that the company licenses and develops slots around a number of popular brands including Wheel of Fortune, Jeopardy, Elvis and many more. This branding has made IGT one of the most popular software developers in the market since they have developed some of the most "famous" slot machines around. Currently the online version of IGT slots can be found at casinos like Virgin Casino as well as Get Minted Casino which each have licensing with IGT.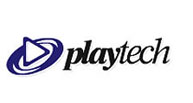 Playtech is another software provider that has been around for quite while having established operations in 1999 in the Isle of Man, United Kingdom. The software powers a number of European facing casinos including PKR Casino, Casino.com as well as the casino side of Bet 365. On the slots side of things, Playtech is known for their Reel Video Series Slots that feature a number of different themed slots that have interactive bonus rounds where the player needs to complete certain actions in order to obtain an additional prize. These has proven the most popular of Playtech's games and are one of the main reasons that slot machine players enjoy using casinos with Playtech software. Future plans for Playtech include expansion into more regulated markets throughout the world. Since Playtech is focused on operating in these types of markets casinos using them are unable to accept US players but accept Canadians.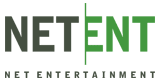 Net Entertainment is based in Sweden with offices in Malta and is one of the biggest casino and slots software developers in the world with a huge line up of games. The software is used by casinos like Tower Gaming, Casino Euro and Cherry Casino and has been in development since 2000. The best features of this software include and awesome selection of slots including games with 3D capabilities where the player interacts with the various games as they play. This coupled with a huge progressive jackpots and hundreds of different games has made Net ENT one of the choice providers for a number of the top online casinos. Net ENT casinos do not accept US or Canadian players and are focused on marketing in the European markets exclusively.

Cryptologic is the last major software provider in the online casino and slots market and was founded in 1995 based in Canada. The software powers casinos like 888 Casino On Net as well as Party Casino and a number of others who have integrated their games into the casino software. Unlike other providers who power entire casinos with their software, Cryptologic tends to license certain games out to the casinos since they have some really popular ones including the Marvel Slots line up with games like X-Men, Spiderman, Blade and many more. Cryptologic powered casinos do not accept US players however do accept Canadians and Europeans at most of their sites.